In order to prevent water leakage on the installation holes, the backside of the diy bathtub refinishing or shower pans should be grinded a ring installation plane, avoid leakage after all the accessories are installed.
Horizon Factory is one of leading manufacturers with the vacuum casting machine to mainly produce all kinds of freestanding bathtub,massage bathtub,basin and bathroom accessories...etc
Material:
1) 3.5mm LUCITE acrylic;
2) 2--3 layers of glass fiber reinforced;
3) with pop-up drainage.
Features:
1) Seamless connected acrylic freestanding bathtub;
2) Highly strengthened supporting frame;
3) Built-in legs for horizontal adjustment;
4) Faucet sold separately.
Options:
1) Freestanding faucet;
2) Drainer with overflow.
Packing : 1set/polyfilm+bubble wrap+carton with handle
Gross weight: 58.0kgs/52.0kgs; Cube: 0.91/0.8cbm
Loading: 40'HQ-73sets
Optional: Carton with foam and bubble
Please note - taps, bath panels and waste not included (sold separately)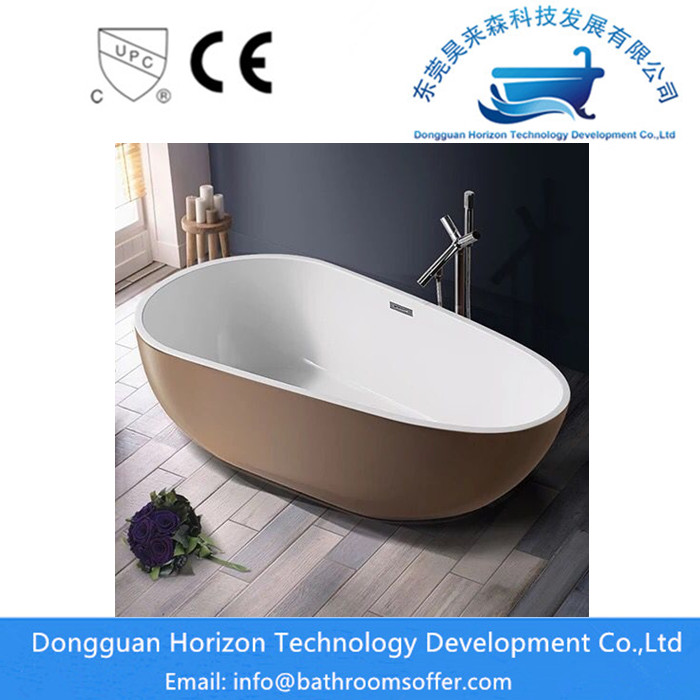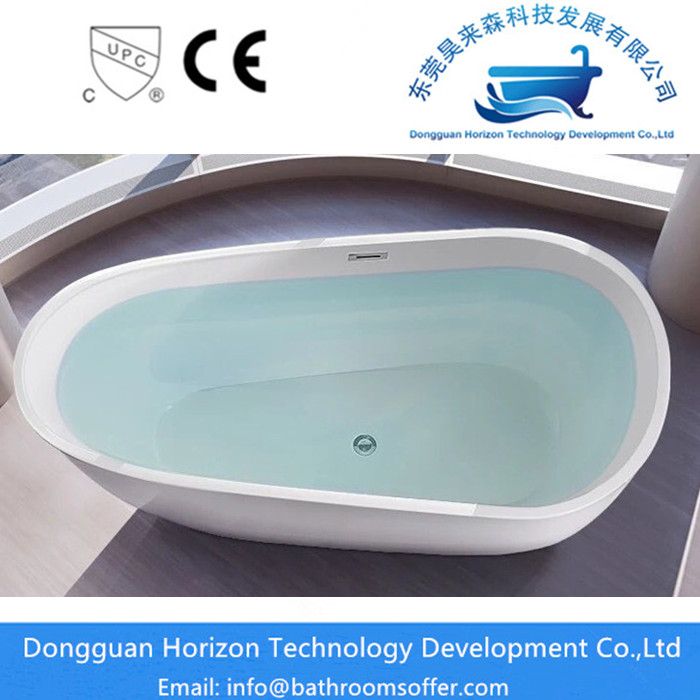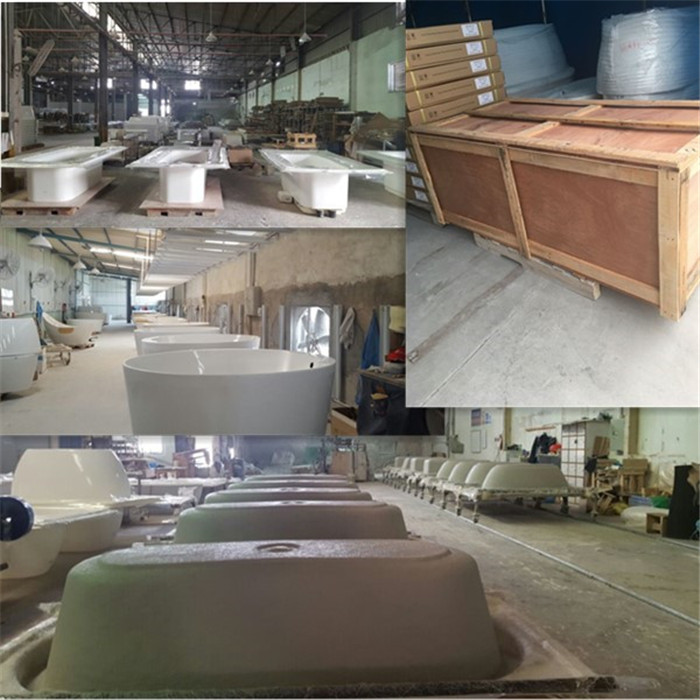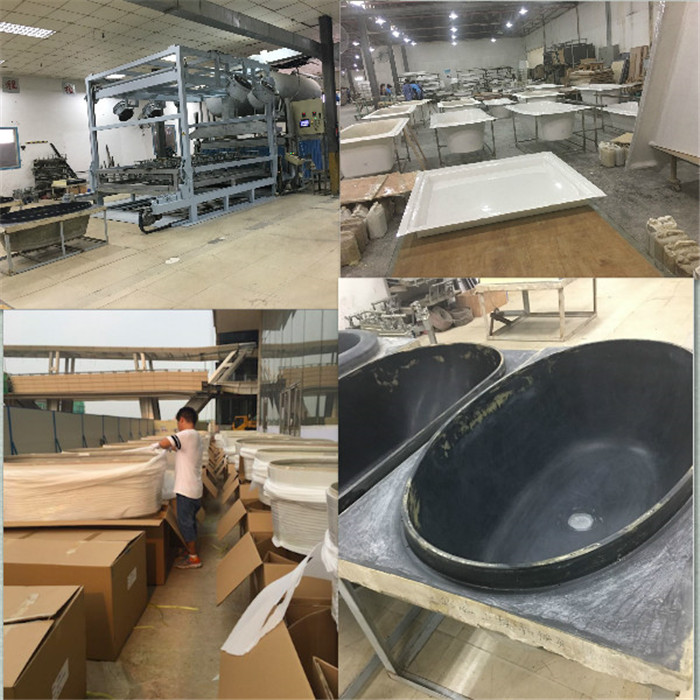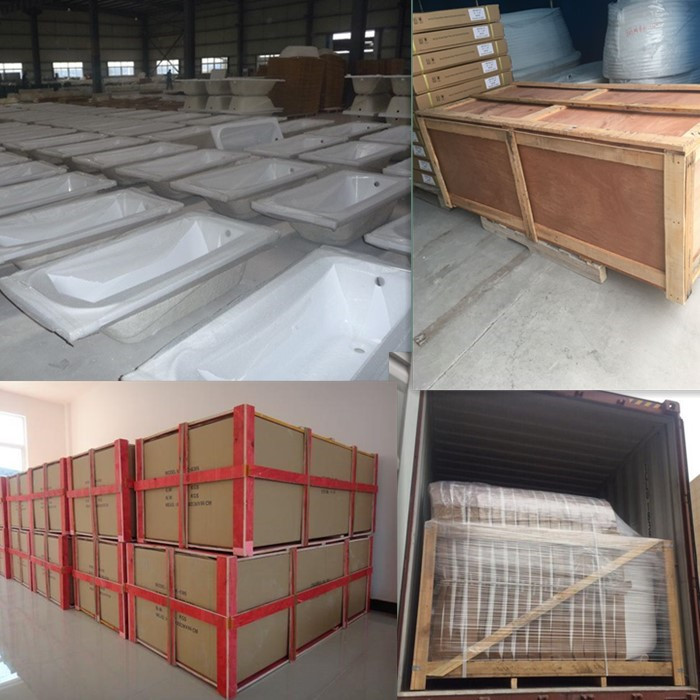 Aquabela bathtub features:
1) Feel warm with good purity, looks elegant.
2) Extremely hard and solid, indestructible.
4) Non-porous and resistant to stains, heat and bacteria. Acid, alkali and pollution resistant.
5) Smooth, solid, inconspicuous seam.
6) Superior stain/bacteria/chemical resistance.
7) Easily maintaining and repairing.
Κατηγορίες Προϊόντων : Δωρεάν μπανιέρα